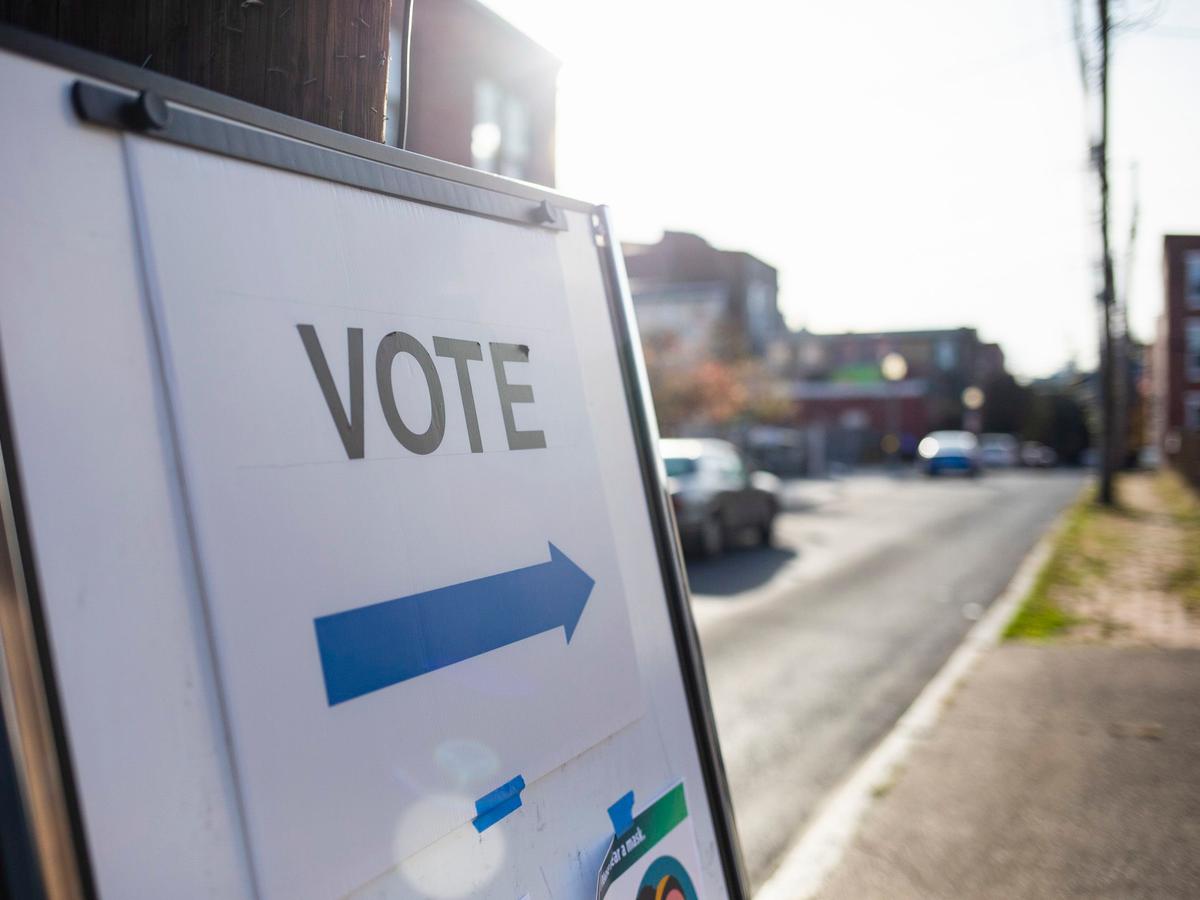 Guv guide, power trial, nursing home strikes and Boy Scouts bankruptcy Spotlight PA
Marquee race, amicus brief, tentative deals, postponement of the ballot, scout sales, meth houses and beer sales in sight for Beaver Stadium. It's Monday.
AN URGENT CALL TO ACTION: Today we launch our coverage of the 2022 election and with it, a very important fundraising campaign. We must reach 500 giveaways by September 24 to fuel our vital public service election reports that focus on voter empowerment.

As a special incentive, the Lenfest Institute for Journalism offered to match every dollar you pay as part of this campaign.

The stakes in this election are so high. As part of our new series – titled "One Vote, Two Pennsylvanias" – we will clearly articulate through policy proposals and issue-based reports the starkly different visions that gubernatorial candidates have for the future of our State.

For the first time, all of our electoral guides will be translated into Spanish and distributed by our Spanish-speaking partners. And all of our work – as always – will be free and available to everyone.

We know you care about the future of our state, and we know you are invested in this election. Put your money to work helping other Pennsylvanians cast an informed vote in November by supporting Spotlight PA now. We cannot do this work without you.

Thanks!

—Colin D., PA Post Editor
Five gubernatorial candidates will be on the Nov. 8 ballot in a contest that could dramatically alter the course of the state.
To make sure you're ready to vote, Spotlight PA has compiled brief biographies, donor information, and political stances for each.
Meet them here with our complete Governor's Race guide.
THE CONTEXT: The governor wields considerable power. They propose an annual spending plan that sets the stage for months of policy debates with the General Assembly on issues such as education funding and taxes.
The governor also has the ability to sign laws or veto bills that impact abortion, guns, minimum wage, health care, and more.
Broad executive powers allow office holders to push their agenda and appoint cabinet secretaries, including the state's top election official. Governors are also the bosses of tens of thousands of state employees, from police officers to environmental inspectors.
All registered voters in Pennsylvania can vote for candidates in the November general election. If you are not yet registered, start here.
NOTABLE/QUOTABLE
"As we stand on this sacred, scarred ground…this is the legacy we must carry: the hope that defies hate. The love that defies loss. And the bonds that bind us through it all ."
—First Lady Jill Biden speaking at the flight 93 memorial in Somerset County on Sunday, the 21st anniversary of the September 11 attacks
The upcoming fall election will be crucial to Pennsylvania's future, and Spotlight PA provides trusted, non-partisan reports, guides, events, and more to help voters make an informed choice at the polls. But this vital public service journalism depends on your support.

We need to reach 500 gifts by September 24th and, as a bonus, all donations will be DOUBLE. Help us achieve this goal by donating now.

Thank you to the 32 people who have donated so far, including Jerry K., who said, "I love your nonpartisan factual reporting. Join Jerry and Donate Now »
»

THE STATE OF THE PA ELECTIONS: Join us Thursday, September 29 at 6 p.m. ET via Zoom for a free Q&A with Acting Secretary of State Leigh M. Chapman, who oversees the Pennsylvania election. Chapman will discuss how his agency secures and manages elections, explain state voting policies and answer all your pressing questions before Nov. 8. Register for the event here and submit your questions to

[email protected]

.
Amish Carts at Weavertown Coach Shop in Bird-in-Hand, via Kim S Send us your photos, use #PAGems on Instagram or tag @spotlightpennsylvania.
BRIEF SCOTUS: State Senate Republicans led by Majority Leader Kim Ward (R., Westmoreland) have filed a brief in support of a legal action before the U.S. Supreme Court that could sideline state election court systems and concentrate power over elections in the hands of partisan lawmakers, according to WITF. Spotlight PA explains the contested legal theory involved and what a favorable ruling could mean here.
STRIKE UPDATE: Hundreds of striking care home workers set to return to work with tentative agreements reached between their union and their employers, reports the AP. This includes 13 homes operated by Comprehensive Healthcare and Priority Healthcare and a 14th independent facility, Shenandoah Heights, in Schuylkill County. Spotlight PA has the labor action backstory.
POSTAL MAIL: Special elections to fill two Philadelphia City Council seats left vacant by 2023 for mayor will coincide with the Nov. 8 general election and delay the delivery of mail-in ballots there per week, The Inquirer reports (paywall). It will take at least a week to finalize the names of the candidates and the special competitions could not be called sooner under state law. Mail-in ballots likely won't be sent out until October.
CHAPTER 11: A $2.46 billion reorganization plan will allow the Boy Scouts of America to leave Chapter 11 and settling decades of abuse complaints by more than 80,000 people. Local councils will contribute cash and property settlement, including the sale of Elk Lick Scout Reserve in Smethport and the 900 Acres Trexler Scout Reservation in Monroe County, report The Buffalo News and WLVR.
TOXIC HOMES: Lebanon city police say a suspected meth lab explosion in an apartment injured at least two people there earlier this month, per ABC27. Spotlight PA reported in May that Pennsylvania does not require sellers or landlords to disclose a former drug lab or dump site to prospective buyers or renters, and the only federal online database of such information under -considerably estimates the number of sites.
Unravel and send your response to

[email protected]

. We'll be shouting out the winners here, and one each week will receive Spotlight PA loot. Responses submitted before 6 p.m. on the day of the show will be counted.
.
ANTECHEN
*Prime: Guess this week's theme on Friday for an extra chance to win a Spotlight PA swag send-up.
Friday's answer: Deep
Congratulations to our weekly winner: Mary Jo J.
Congratulations to our daily winners: Michelle T., Craig W., Barbara F., John A., Susan D., Patricia M., Don H., Elaine C., Mike B., Bette G., Al M., Anna B., Wendy A ., Jim A., Laura H., Marty M., Kim C., Judith D., Susan N.-Z., Warren D., Deb N., Beth T., George S., John W., Tish M., Daniel M., Keith F., Bernadette B., James B., Stanley J., fitch387, David W., Bruce B., Starr B., Ted W., John B., John H., Mark C., Dianne K., John P., Nancy S., Bill S., Eugene M., Kathy F., Sandy B., Doris T., Jody A., Irene R., David M., and John H. .